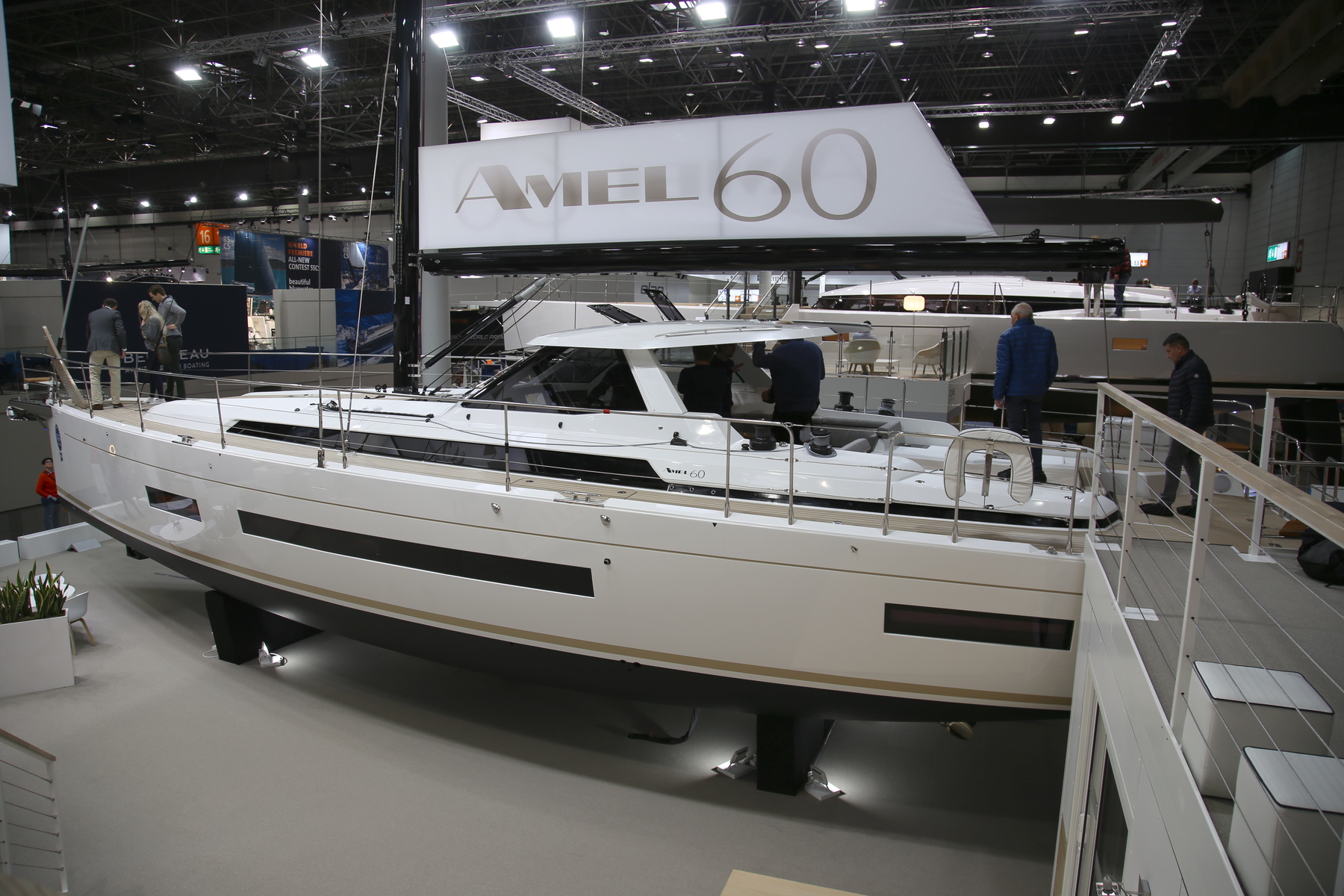 Photo: 7zea.com
AMEL 60 - presented in Boot Düsseldorf 2020
2020-01-25
Automatisk översättning:
AMEL has always stand for high quality and high comfort. Amel 60 is no exception, the boat breathes quality, comfort and home comfort. Here you find what you need for long distances crusing.
The latest models from Amel, 50 and 60 are sloop rigged, earlier models have often been ketch rigged. Amel 60 boat is planed for 3 couples who each get their own cabin and head. A large owners cabin aft and two on each side forward. The saloon is spacious with a large dining area plus an extra sofa opposite the dining area. In the hallway to the aft cabin is the well-equipped pentry. There is space for both dishwasher and washing machine.
The steering position is on the port side at the front of the cockpit, an effective way to get a protected place that does not take up so much space, some sailors may think that it makes the sailing feeling something to sit under the roof and steer. Behind the steering position is plenty of space on the 2 couches. Behind the cockpit is a large sun deck with plenty of room for several people. The front deck also invites you to sunbathe.

The boat is stylish and well built straight through, you do not miss the quality of workmanship and choice of materials. The roof and the window panes over the cockpit provide good protection in all weather, both rain and sun.
Amel has maintained its style over the years and chose to refine it instead of replacing it, a good choice.