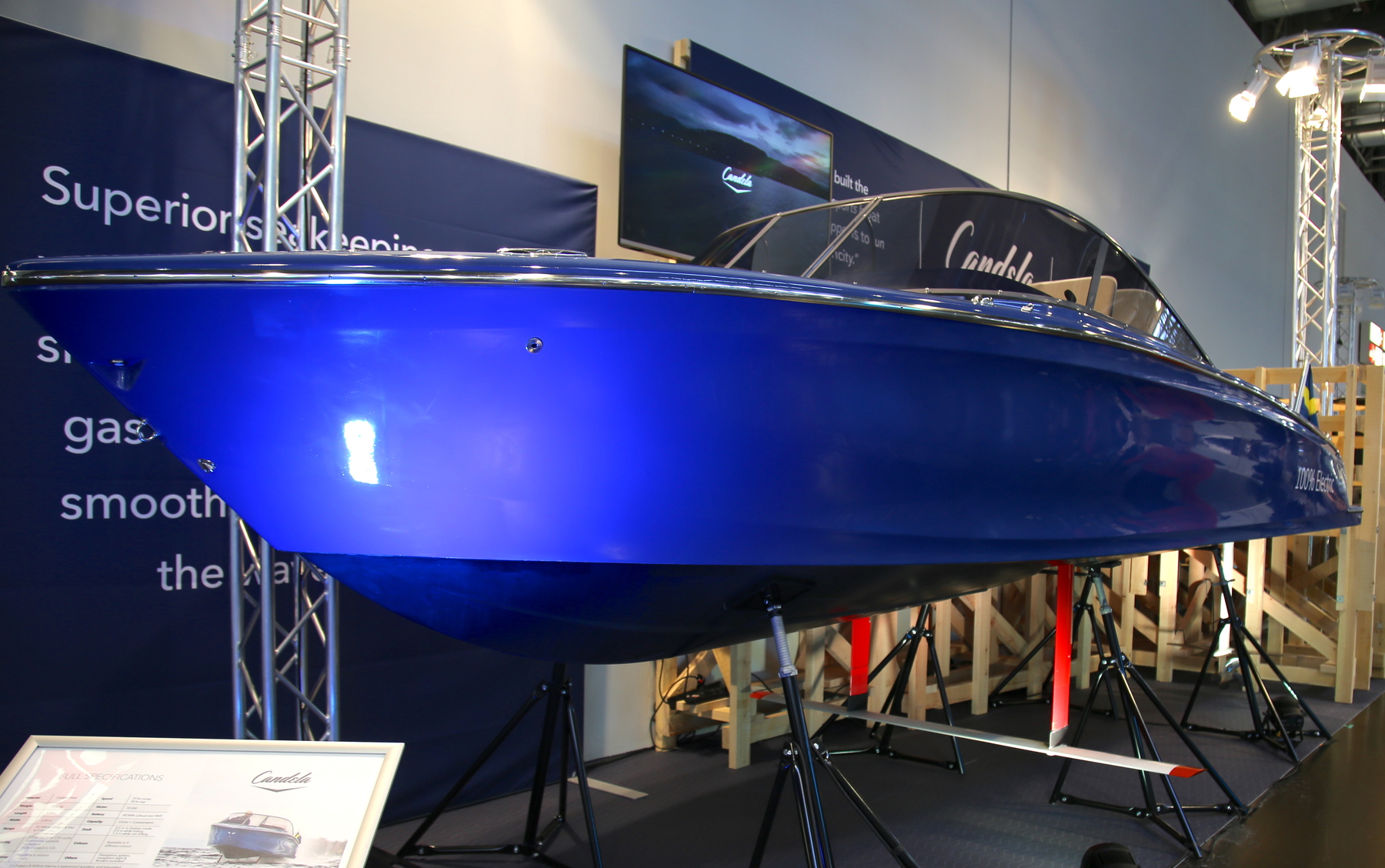 Photo: 7zea.com
Candela - first electric powerboat on foils
2020-01-27
Automatisk översättning:
Candela showed off their creation at Boot Düsseldorf.
This should be the first electric motor boat on foils, this dramatically reduces the drag and gives a good range even at high speed. The company believes that it is probably the highest range in higher speeds among all boats in this segment.
The cockpit is open with 6 seats and 2 smaller sofas in front of the windshield, bowrider.
The boat has 2 foils, a larger inverted π-foil near the center of gravity and a smaller T-foil in the stern, combined with the engine and propeller.
Censors keep track of how the boat is in the water, both in height and inclination. A computer analyzes these values ​​and adjusts the position of the π-foil 100 times per second. Everything to give the boat the right walking position straight ahead, in turns and depending on wave height. The boat is built in carbon fiber to hold the weight.

When it comes to electric motor boats, range is always a critical issue and is always a function of drag, battery capacity, time and speed. Candela has focused on keeping down the drag even at higher speeds, which gives a good range even if the time you drive is reduced. So if you like speed this may be something for you, but if you rather spend many hours on the lake in calm 5 knots then maybe you should look for something else.

Candela has already sold and delivered 10 boats, some in Sweden which is their home market but also abroad. Austria and Switzerland are markets that you believe in as the boat also fits well in lakes.

According to the company, a trip with Candela is like flying silently and softly over the water, which is certainly true. At least in calm weather.