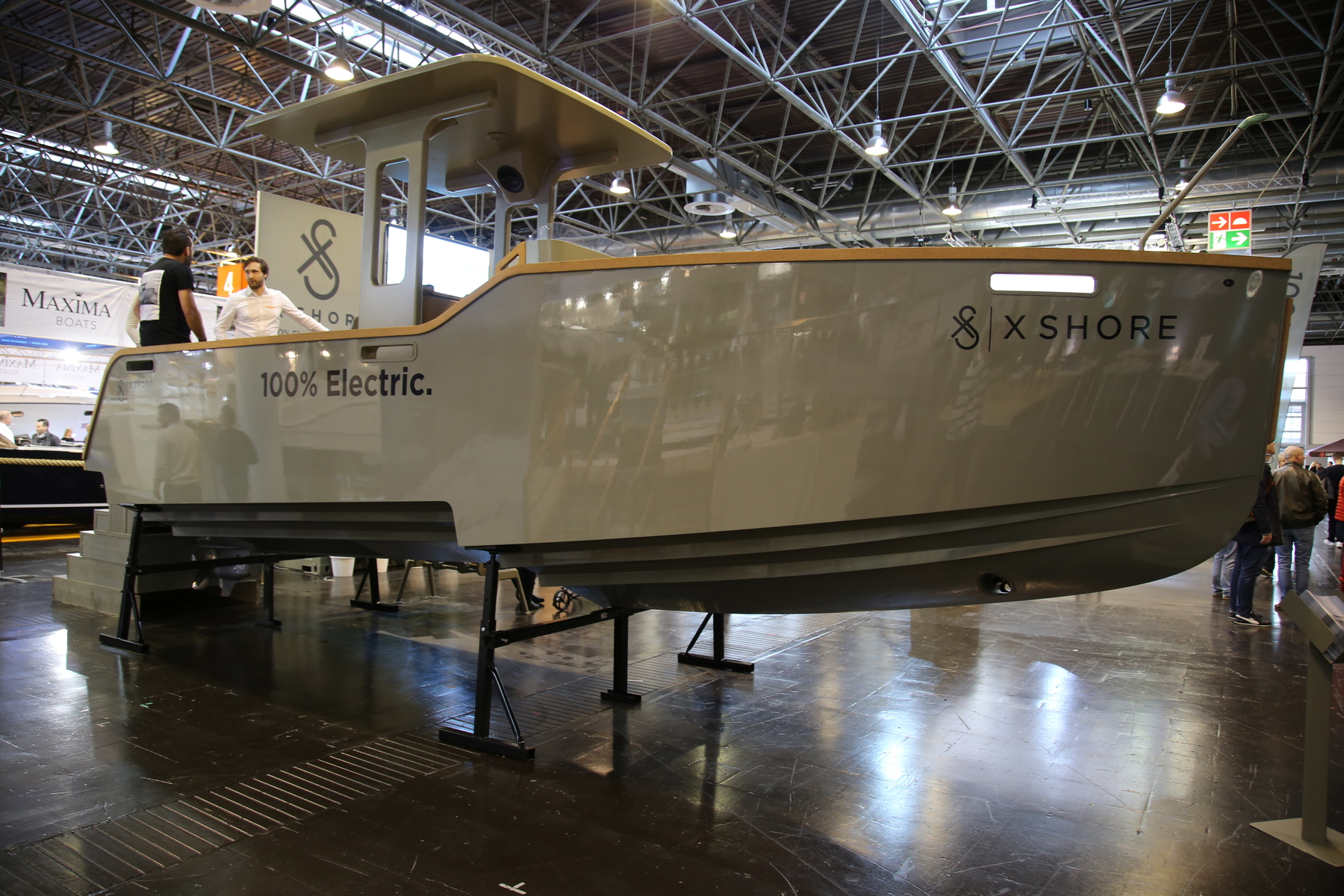 Photo: 7zea.com
Eelex 8000 & Eelord 6000 - Electric power in 40 knots
2020-01-31
Automatisk översättning:
The Eelex 8000 and Eelord 6000 are fully electric motor boats with focus on power and speed. Unlike other electric boats where the focus is on a low-powered hull at low speeds, it is a large battery pack that provides range.
The Swedish shipyard X Shore presents its boats Eelex 8000 and Eelord 6000 at Boot Düsseldorf 2020.
The impression you get is power and seaworthiness, the hulls are designing to manage high speed in most conditions.
That said, it is the large battery pack that gives the range, other boats of similar size are often at max 60 kWh. Eelex 8000 is up to 120 kwh and the smaller Eelord 6000 is at 60 kwh.
Top speed for both boats is set to 40 knots, with a crusing speed to 25 knots. In lower speeds tha range is up to 100 nm, not sure what the shipyard means what lower speeds is.
Crusing speed 25 knots should provide a range around 40-50 nm.