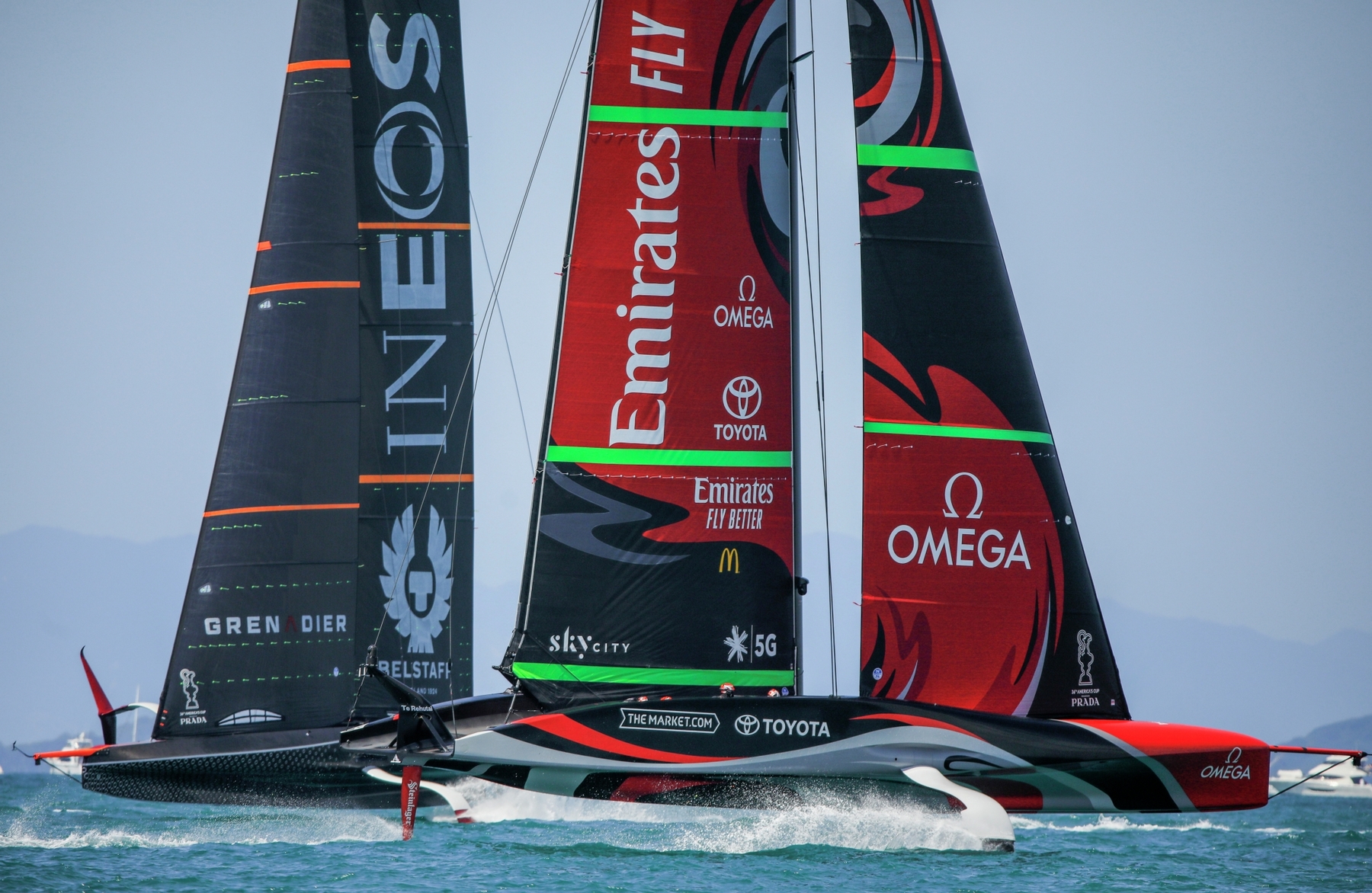 Photo: americascup.com
EMIRATES TEAM NEW ZEALAND WIN THE PRADA ACWS AUCKLAND
2020-12-19
Automatisk översättning:
The final race was the one that mattered when it came to who would take the PRADA America's Cup World Series Auckland trophy.
With Emirates Team New Zealand and American Magic on even points, a win against Luna Rossa Prada Pirelli would give the Kiwis the point that they needed to take the trophy.
Emirates Team New Zealand won the last race by 16 seconds over Luna Rossa Prada Pirelli.

The Kiwis got the top seeding in the PRADA ACWS Auckland with 5 wins and only 1 loss. Second ahead of tomorrow's PRADA Christmas Race come New York Yacht Club American Magic (4 wins – 2 loss), third come Luna Rossa Prada Pirelli (3 wins – 3 losses) and fourth INEOS TEAM UK (0 win – 6 losses).