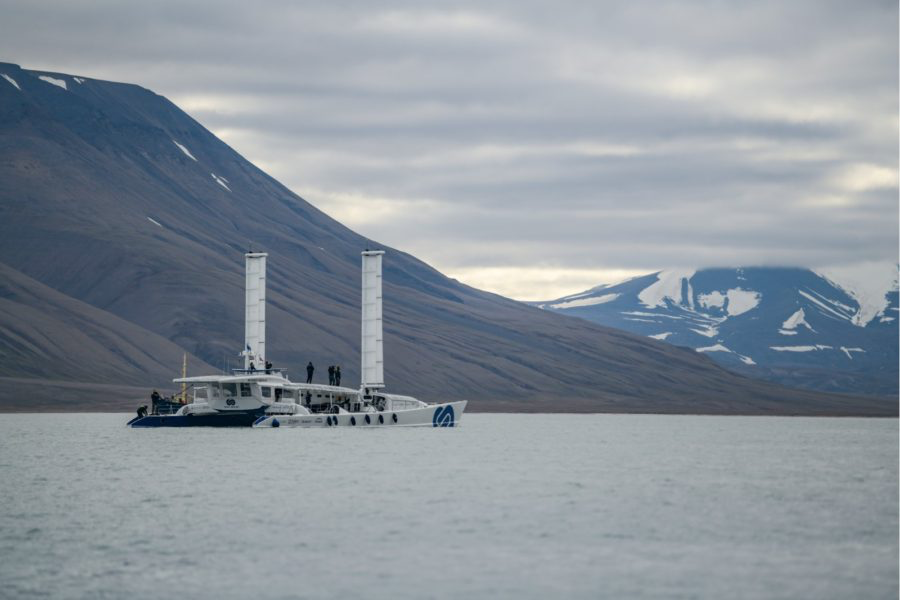 Photo: energy-observer.org
Energy Observer has arrived on the island of Spitsbergen
2019-08-14
Automatisk översättning:
Energy Observer has arrived on the island of Spitsbergen in the Svalbard Archipelago at 78° north latitude, powered solely by renewable energies and hydrogen. A historic challenge and a world first.
After 5700 km covered from St Petersburg under unfavorable weather conditions and in total energy autonomy, Energy Observer arrived this Saturday, 10th of August, in the Svalbard archipelago, considered by the scientific community as Ground Zero of climate change. For Energy Observer's crew, this stopover is undoubtedly the most symbolic of their Northern Europe Odyssey.

Proving that it is possible to navigate in total autonomy, in extreme conditions by drawing energy from nature, without any ecological impact.