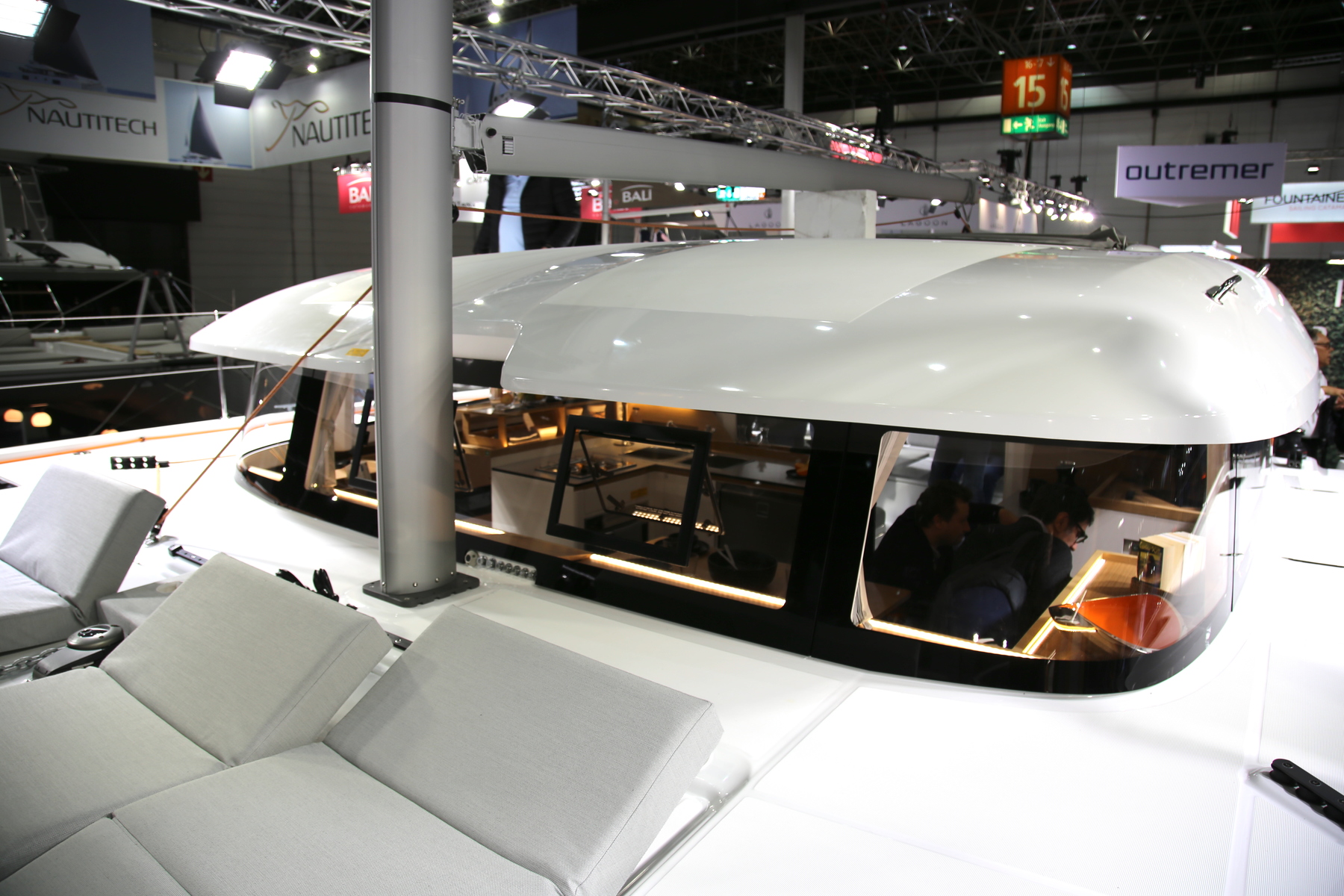 Excess 11 - Worldpremier
2020-01-28
Automatisk översättning:
At Boot Düsseldorf 2020, Excess 11 made world premiere. It is the third model that Excess releases, previous models are 12 and 15.
Excess 11 is the smallest model in the planned series, Excess 13 and Excess 14 are on the way.
Design
The boat has a modern design language that will appeal to the younger audience, even the advertising campaign has had this focus.
In terms of performance, these boats will be an upgrade from Laggon's catamarans manufactured by the same Concern, the Beneteau Group. None of the boats have a flybridge, the boom is close to the ridge roof, which gives a more efficient sailing plane. The helms are located at the back of each side, this is the place that gives the best overview and sailing feeling. You see the whole boat, all the sails and how the waves meet the boat.
On this boat the mast sits relatively far ahead and does not intrude on the salon.

Construction
The boat is built in Polyester, vacuum infused with balsa as spacer material, but with solid laminate below the waterline.

Exterior
As usual on catamarans, there is plenty of room for social life in front of the mast.
The cockpit consists of a rear centered sofa, along the back of each side are the control seats. To starboard is a table with an L sofa and to port a straight sofa.
The space is covered by a roof for rain and sun protection, but it is possible to open up a large part of the roof in order to get a more spacious and open feel. The cockpit can be covered with canvas all around, but the aft sofa falls outside the canvas.

Interior
The lounge is light and airy with a dining table with L-sofa and a bench, a small navigation table, pentry and storage. The sliding door can also be opened in front of the kitchen area to create a barbench out towards the cockpit.
The boat is available with 3 or 4 cabins, the one we are looking at has 3 cabins, which gives a spacious ownercabin in one hull. The beds are wide and spacious, even the one in the front. The hull is narrow in the waterline but then falls out to a larger width and this gives a good volume even in the front cabins

Under sail
Excess means that they have got good sailing properties that will also appeal to sailors who come from mono-hull boats. Upwind should not be a problem, this is a boat you sail with, no motor sailor. The position of the steering positions gives a good sailing feeling with full control. The boat has no daggerboards but a fixed relatively shallow keel under each hull. This is not optimal in terms of performance but gives a boat very easy to handle. I think this is the right choice for this boat.